Alexander Tsesis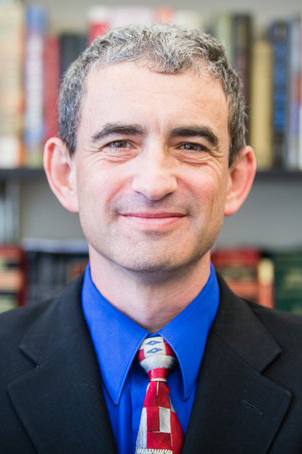 Alexander Tsesis
Visiting Professor of Law
---
Contact:
2000 H Street, NW
Washington, DC 20052
Alexander Tsesis is a Visiting Professor of Law at the George Washington University Law School during the 2021-2022 academic year. He teaches Constitutional Law, First Amendment, Torts, Civil Procedure, and seminars devoted to civil rights issues and constitutional interpretation. Professor Tsesis' permanent position is at the Loyola University School of Law, where he is Raymond & Mary Simon Chair in Constitutional Law and Professor of Law.
His articles appear in law reviews such as Columbia Law Review, Cornell Law Review, Minnesota Law Review, Northwestern University Law Review, and Texas Law Review. Professor Tsesis is a frequent presenter to law school faculties nationwide on issues involving constitutional law, free speech, and civil rights. He is the General Series Editor of the Cambridge University Press Studies on Civil Rights and Civil Liberties and the Oxford University Press Theoretical Perspectives in Law. Professor Tsesis has been an expert witness for the Canadian Department of Justice and a legislative advisor to Senator Edward Kennedy. He serves as an outside manuscript reviewer for the Cambridge University Press, University of Chicago Press, University of Illinois Press, New York University Press, Oxford University Press, and Yale University Press. 
Professor Tsesis' books include Free Speech in the Balance (Cambridge University Press 2020), Constitutional Ethos (Oxford University Press 2017), For Liberty and Equality: The Life and Times of the Declaration of Independence (Oxford University Press 2012, Kindle & NOOK 2012, Audible Audio Edition 2013, paperback 2014), We Shall Overcome: A History of Civil Rights and the Law (Yale University Press 2008, Kindle & NOOK 2008, paperback 2009), The Thirteenth Amendment and American Freedom: A Legal History (New York University Press 2004, NOOK 2010), Destructive Messages: How Hate Speech Paves the Way for Harmful Social Movements (New York Univ. Press, 2002, 2d prtg. 2004, Kindle & NOOK 2010).  He is also the editor of The Promises of Liberty: The History and Contemporary Relevance of the Thirteenth Amendment (Columbia University Press, 2010, Kindle).