Jo Adashek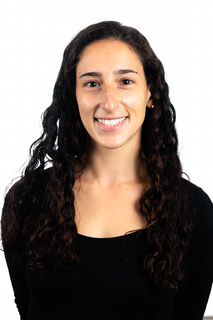 Jo Adashek
Visiting Associate Professor of Law and Environmental Law Fellow
---
Contact:
2000 H Street, NW
Washington, DC 20052
Johanna (Jo) Adashek is a Visiting Associate Professor and Fellow for the Environmental and Energy Law Programs. Professor Adashek worked as an Honors Law Clerk for the Environmental Protection Agency's Office of Enforcement and Compliance Assurance in the Air Enforcement Division. She also served as a Senior Editor for the Maryland Journal of International Law, where Professor Adashek published an article in 2021 recommending amending Nationally Determined Contributions in accordance with the Paris Agreement to include short-term goals and long-term carbon neutral goals, modeled after the Montreal Protocol. She published her second article in the Public Land & Resources Law Review (PLRLR) in 2022. The article advocates for an Environmental Rights Amendment in Maryland to help address climate change and future pandemics. 
During Professor Adashek's law school studies, she served as a student attorney in the Maryland Environmental Law Clinic. Professor Adashek represented clients and fought environmental injustice, writing a comment to an Environmental Impact Statement in accordance with the National Environmental Policy Act. Additionally, she worked with the Maryland Campaign for Environmental Human Rights, where Professor Adashek found the inspiration for her PLRLR article. She also served as president of the Maryland Public Interest Law Project, a non-profit that raised funds to provide grants to law students pursuing unpaid, public interest internships.
Professor Adashek is a member of the Maryland Bar. She holds a JD from the University of Maryland Francis King Carey School of Law with a certificate in Environmental Law. Professor Adashek graduated magna cum laude from the University of Colorado at Boulder with a BA in Environmental Studies and a BA in Geography. She is an avid rock climber, bookworm, and flying trapeze enthusiast.
---
BA, University of Colorado at Boulder; JD, University of Maryland