Caprice L. Roberts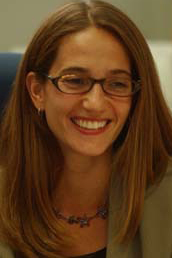 Caprice L. Roberts
Visiting Professor of Law
---
Contact:
Office Phone:
(202) 994-0966
2000 H Street, NW
Washington, DC 20052
Caprice L. Roberts is a Visiting Professor of Law at the George Washington University Law School. Professor Roberts regularly teaches Federal Courts, Remedies, and Contracts. At GW Law, she will also teach Property and Leg-Reg. Her scholarship focuses on judicial power and restraint. Her op-ed on Kavanaugh's Supreme Court confirmation hearing appeared in the Washington Post. Her works have appeared in prominent journals such as: Florida, Cincinnati, Maryland, Washington & Lee, Villanova, Tennessee, Rutgers, Marquette, Lewis & Clark, Louisville, and Seattle. The United States Supreme Court cited Professor Roberts for accurately predicting novel application of unjust enrichment principles to contract law.
Throughout her academic career, Professor Roberts has devoted scholarly and teaching attention to proper judicial role and the advancement of the law of remedies. She recently completed the new edition of the seminal treatise Dobbs & Roberts's Law of Remedies and has published the 9th edition of a leading Remedies casebook with Doug Rendleman, as well as a coauthored casebook in Federal Courts with Michael Allen and Michael Finch. She has won several awards for her teaching and publications. Professor Roberts is an elected member of the American Law Institute and served on the Consultative Group for the Restatement (Third) of Restitution and Unjust Enrichment. She is the Chair of the AALS Remedies Section and the Deputy Executive Director and Vice-Chair of Programming for the Southeastern Association of Law Schools. She is a Remedies Section Editor for JOTWELL and periodic guest blogger at PrawfsBlawg.
She started her academic career at West Virginia University College of Law where she served as Associate Dean of Faculty Research & Development. She also has taught at the University of Florida Levin College of Law, Washington & Lee University School of Law, Florida State University College of Law, University of North Carolina School of Law, Savannah Law School, and Catholic University Columbus School of Law.
Prior to the academy, Professor Roberts clerked for Chief Judge Julia Smith Gibbons of the United States District Court for the Western District of Tennessee and Judge Ronald Lee Gilman of the United States Court of Appeals for the Sixth Circuit. She also practiced complex civil and criminal litigation with Skadden Arps for several years. She received her JD magna cum laude from Washington & Lee University, where she was lead articles editor and named to the Order of the Coif. She obtained her BA in political theory from Rhodes College.
---
BA, Rhodes Colleges; JD, Washington & Lee University