Christopher A. Bracey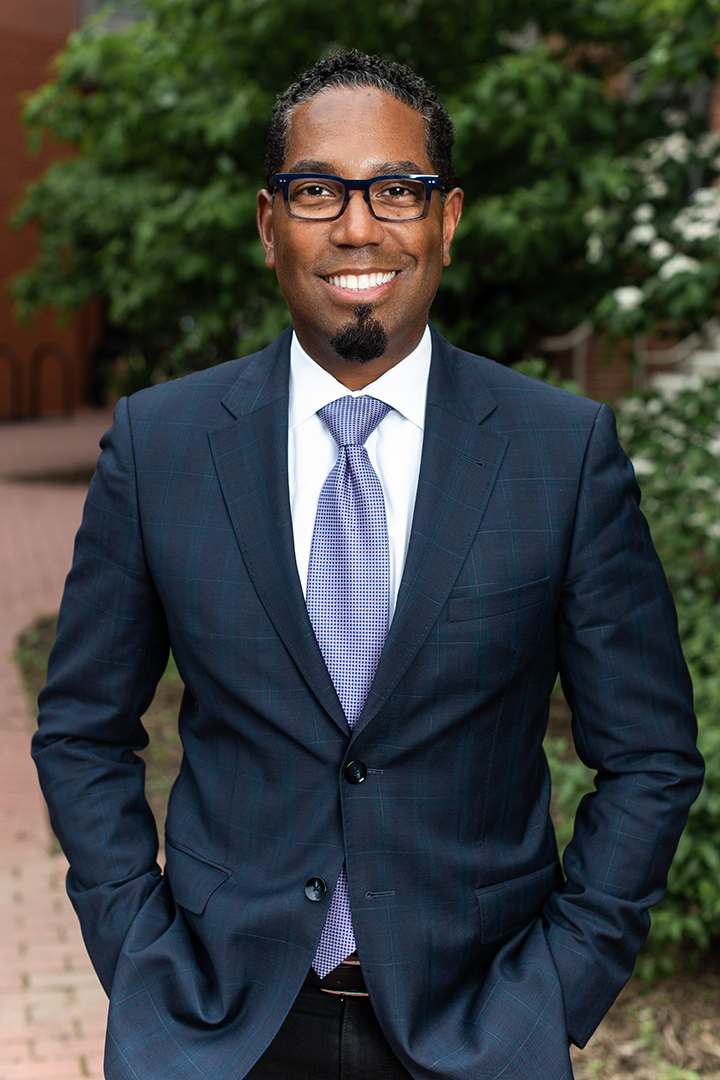 Christopher A. Bracey
Provost and Executive Vice President for Academic Affairs; Professor of Law
---
Contact:
Office Phone:
(202) 994-2546
2000 H Street, NW
Washington, DC 20052
Christopher A. Bracey is an internationally recognized expert in the fields of U.S. race relations, individual rights, and criminal procedure. Professor Bracey teaches and researches in the areas of the legal history of U.S. race relations, constitutional law, criminal procedure, civil procedure, and civil rights.
A magna cum laude and Phi Beta Kappa graduate of the University of North Carolina, Professor Bracey received his law degree from Harvard Law School, where he served as a supervising editor on the Harvard Law Review, a general editor on the Harvard Civil Rights–Civil Liberties Law Review, and an editor on the Harvard Blackletter Law Journal. He clerked for the Honorable Royce C. Lamberth of the U.S. District Court for the District of Columbia, and subsequently joined the Washington, DC, Office of Jenner & Block, where he litigated a variety of civil and criminal matters. Professor Bracey previously taught at Northwestern University School of Law and Washington University School of Law before joining the GW Law faculty in 2008.
Professor Bracey has delivered lectures and presentations on a variety of topics involving race relations, constitutional rights, and celebrity trials, as well as general criminal justice matters and U.S. politics. He has been interviewed and featured in several hundred media articles and broadcasts, including The New York Times, Washington Post, Chicago Tribune, USA Today, Salon Magazine, Atlantic Monthly, Essence Magazine, ABC, CBS, NBC, MSNBC, Fox News, CNN, BBC, and NPR. He is the author of Saviors or Sellouts: The Promise and Peril of Black Conservatism, from Booker T. Washington to Condoleezza Rice (Beacon Press 2008) and co-author of The Dred Scott Case: Historical and Contemporary Perspectives (Ohio University Press Forthcoming 2009). His articles and essays have appeared in a number of leading law reviews, including Northwestern University Law Review, University of Southern California Law Review, Yale Law Journal Pocket Part, University of Pennsylvania Journal of Constitutional Law, Journal of Law and Criminology, and Alabama Law Review, among others.
In the News
---
BS, University of North Carolina; JD, Harvard University