David S. Jonas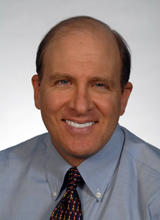 David S. Jonas
Professorial Lecturer in Law
---
Contact:
2000 H Street, NW
Washington DC 20052
David S. Jonas is a partner at the law firm of Fluet, Huber & Hoang. He has extensive experience in national security issues and is recognized as one of a handful of experts worldwide in nuclear nonproliferation law. He was a career member of the Senior Executive Service, and served as General Counsel of the National Nuclear Security Administration (NNSA) for nearly ten years. NNSA has a budget of nearly $13B and approximately 37,000 employees and is responsible for vital national security missions such as nuclear weapons production, nuclear nonproliferation and naval nuclear propulsion. In this capacity he negotiated numerous multilateral and bilateral international agreements to include the U.S. – India Civil Nuclear Agreement where he was a lead negotiator. He also served as General Counsel of the Defense Nuclear Facilities Safety Board and Director of Legal Strategy and Analysis at the Office of the General Counsel, U.S. Department of Energy.
Prior to his civilian service, he was a career Marine Corps officer where he held a wide variety of command and staff billets. He served as nuclear nonproliferation planner for the Joint Chiefs of Staff negotiating multiple international agreements and has worked extensively with the International Atomic Energy Agency, the Conference on Disarmament, and the United Nations. He is one of the only judge advocates to have commanded two units, including a company in an infantry regiment, the 5th Marines. He argued the case of Davis v. United States, 512, U.S. 452 (1994) at the Supreme Court becoming the first judge advocate in the history of the Army, Navy, Marine Corps, and Air Force to do so. He received the U.S. Court of Appeals for the Armed Forces Award for Excellence in Legal Writing in 1992 and was selected as the Outstanding Career Judge Advocate in the Marine Corps in 2000.  He concluded his military service as a lieutenant colonel. 
Mr. Jonas was recently a vice president at PenFed Credit Union and is currently an adjunct professor at Georgetown University Law Center and George Washington (GW) University Law School and has also taught at the U.S. Naval War College.  He teaches nuclear nonproliferation law and policy and was a pioneer in developing the academic coursework in this discipline. He frequently speaks, consults, and is widely published on this topic. He has spoken at Penn Law School, Baltimore Law School, the ABA National Security Law Conference, Daemen College, and on ESPN radio. He was recognized as Distinguished Adjunct Professor of Law at GW. He serves on the Board of Directors of the Naval War College Foundation and the Marine Executive Association. He is also on the American Bar Association Advisory Committee on Law and National Security.
Mr. Jonas holds a BA from Denison University, a JD from Wake Forest University School of Law, an LLM from the U.S. Army Judge Advocate General's School, an LLM from Georgetown University Law Center, and an MA from the U.S. Naval War College.
---
BA, Denison University; JD, Wake Forest University; LLM, Judge Advocate General's School; LLM, Georgetown University