Dayna Bowen Matthew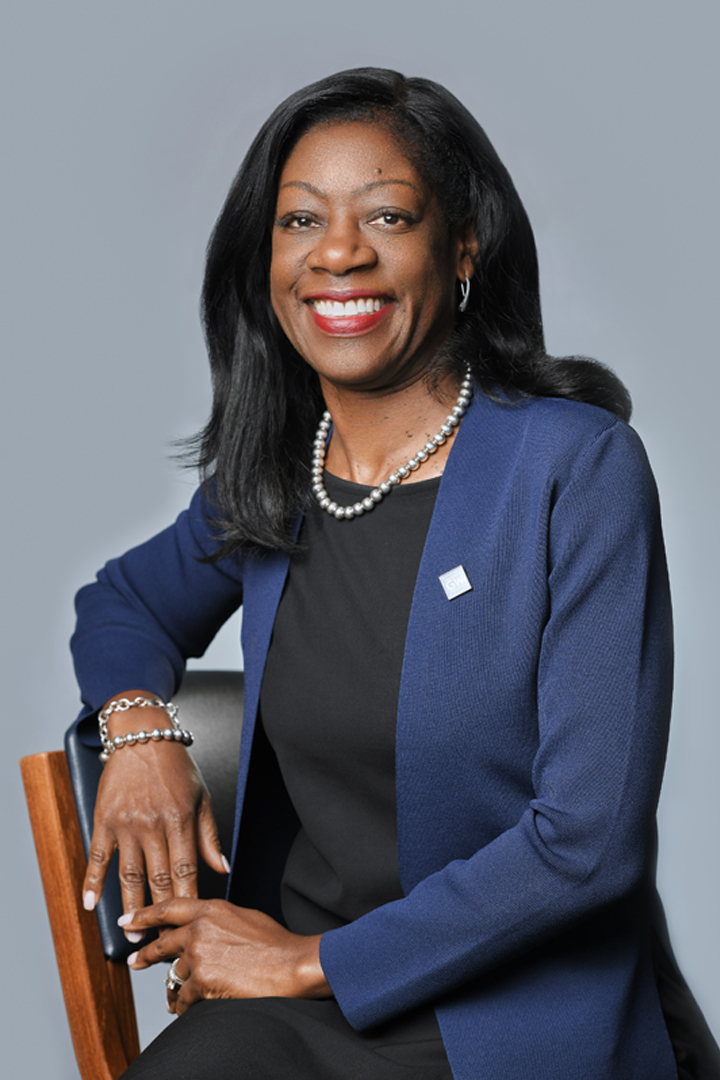 Dayna Bowen Matthew
Dean and Harold H. Greene Professor of Law
---
Contact:
Office Phone:
(202) 994-6288
2000 H Street, NW
Washington, DC 20052
Dayna Bowen Matthew, JD, PhD, is the Dean and Harold H. Greene Professor of Law at the George Washington University Law School. A leader in public health and civil rights law who focuses on disparities in health, health care, and the social determinants of health, Dean Matthew joined GW Law in 2020. She is the author of the bestselling book Just Medicine: A Cure for Racial Inequality in American Health Care and the newly released Just Health: Treating Structural Racism to Heal America.
Dean Matthew previously served on the faculty of the University of Virginia School of Law, where she was Co-Founder and Inaugural Director of The Equity Center, a transdisciplinary research center that seeks to build better relationships between UVA and the Charlottesville community through community engaged scholarship that tangibly redresses racial and socioeconomic inequality.
Earlier in her career, Dean Matthew served on the University of Colorado law faculty as a Professor, Vice Dean, and Associate Dean of Academic Affairs. She was a member of the Center for Bioethics and Humanities on the Anschutz Medical Campus. Dean Matthew held a joint appointment at the Colorado School of Public Health.
Dean Matthew also has taken on many public policy roles. In 2013, she co-founded the Colorado Health Equity Project, a medical-legal partnership incubator aimed at removing barriers to good health for low-income clients by providing legal representation, research, and policy advocacy. In 2015, she served as the Senior Adviser to the Director of the Office of Civil Rights for the US Environmental Protection Agency, where she expedited cases on behalf of historically vulnerable communities besieged by pollution. She then became a member of the health policy team for US Senator Debbie Stabenow of Michigan and worked on public health issues.
During 2015-16, she was a Robert Wood Johnson Foundation Health Policy Fellow in Residence in Washington, DC, and pivoted her work toward population-level clients. She forged relationships with influential policy groups such as the Brookings Institution, where she is currently a Non-resident Senior Fellow, and the Congressional Black Caucus Foundation.
She also is a member of the American Law Institute and currently serves on several public health boards including the CDC's Advisory Committee on Immunization Practices' COVID-19 Vaccine Working Group, the American Society of Law, Medicine, and Ethics, and the Scientific Advisory Council of the Foundation for Opioid Response Efforts
Before entering academia, Dean Matthew practiced as a civil litigator both in Kentucky, at the law firm of Greenebaum, Doll & McDonald, and in Virginia, at McGuireWoods, where her work primarily focused on the defense of medical care providers and corporate manufacturers in state courts, federal courts, and before administrative and licensing tribunals.
Dean Matthew graduated with an AB in economics from Harvard-Radcliffe and, after a brief stint as a commercial real estate banker, obtained a JD from the University of Virginia. While studying at Virginia, Dean Matthew served as an Editor of the Virginia Law Review, won the law school's William Minor Lile Moot Court Competition, and taught as a Hardy Dillard Writing Fellow. Following graduation, she clerked for Justice John Charles Thomas, the first African American justice to sit on the Virginia Supreme Court. She taught at Virginia as an assistant professor from 1991 to 1994. In 2018, she received a PhD in health and behavioral sciences from the University of Colorado at Denver.
She has written numerous articles and book chapters on health and antitrust law topics that have appeared in the Virginia Law Review, the Georgetown Journal of Law, and the American Journal of Law and Medicine, among others.
Dean Matthew lives in Washington, DC with her partner, Thomas Matthew MD, and enjoys all things outdoors including running, alpine skiing, travel, and spending time with family and friends.
In the News
---
Harvard-Radcliffe College, BA '81; University of Virginia, JD '87; University of Colorado at Denver, PhD '18