Hdeel Abdelhady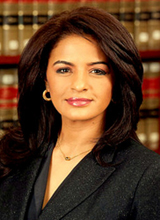 Hdeel Abdelhady
Professorial Lecturer in Law
---
Contact:
2000 H Street, NW
Washington DC 20052
Hdeel Abdelhady teaches two courses at GW Law: Regulation of Foreign Access to U.S. Technology and Transactional Islamic Law.
In private practice, Ms. Abdelhady works at the intersection of law, business, and policy. She is Principal of MassPoint Legal and Strategy Advisory PLLC and handles transactional, regulatory, and governance and ethics matters on behalf of U.S. and foreign companies, banks, and sovereign-affiliated entities and nonprofit organizations. Ms. Abdelhady's experience includes finance and investment transactions; international trade matters; sanctions, anti-money laundering, and anti-corruption compliance; and, governance and business ethics.
Prior to starting her own practice, Ms. Abdelhady practiced law in Washington, D.C., with two of the largest international law firms, handling matters in and involving Africa, the Middle East, Europe, Asia, and Latin America. She also practiced for a few years in the Dubai office of her former firm.
Previously, Ms. Abdelhady taught American legal skills courses for international LLM candidates, as part of the law school's Fundamentals of U.S. Law curriculum. Ms. Abdelhady is particularly interested in the multi-disciplinary dimensions of modern law, regulation, and law practice, and infuses her courses with cross-disciplinary and comparative elements.
---
BA, University of Pittsburgh; JD, George Washington University