Iselin Gambert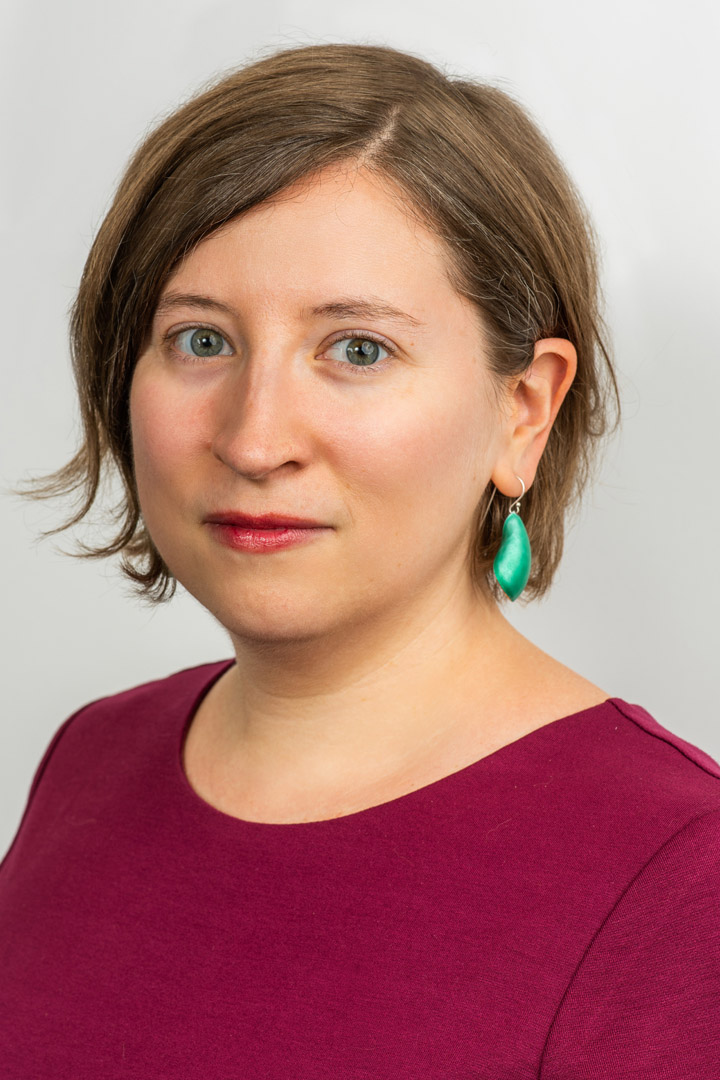 Iselin Gambert
Director, Fundamentals of Lawyering Program; Professor, Fundamentals of Lawyering; Faculty Co-Director, Animal Legal Education Initiative
---
Contact:
2000 H Street, NW
Washington, DC 20052
Iselin Gambert joined the GW Law faculty in 2009 and currently teaches in and serves as the Director of the Fundamentals of Lawyering (FL) Program, GW's innovative 6-credit program that replaced the former Legal Research and Writing Program. She is also an advisor in GW's Inns of Court Program. From 2009 - 2021, in addition to teaching courses in legal writing and advocacy, she served as the director of the GW Law Writing Center. 
Professor Gambert is an active member of the national and international legal writing and lawyering skills communities. In 2020 she was re-elected to a second four-year term on the Board of Directors of the Legal Writing Institute (LWI), a nonprofit organization dedicated to improving legal communication, building the discipline of legal writing, and improving the status of legal writing faculty across the country. She served as LWI's inaugural Communications and Public Relations officer and is currently the Board Secretary. From 2013 to 2017, she served as the co-editor-in-chief of the Second Draft: The Magazine of the Legal Writing Institute. She also served on the Site Committee for the 2014 and 2016 LWI Biennial Conference.
Professor Gambert is an internationally recognized scholar whose work spans multiple fields including legal writing and writing center pedagogy, feminist legal theory, animal law, critical animal studies, critical race theory, and food law and policy. Her goal with her current scholarship is to ask timely questions about the ways in which political, legal, and cultural forces impact our daily lives and our relationship with food and other animals. In 2022 her article "Should the Great Food Transformation be fake-meat free? Considering strategies for a future of food that is kinder to people, animals, and the planet," was published in a special Future of Food volume of the Business Entrepreneurship & Tax Law Review, and her article "I Want You to Panic: Leveraging the Rhetoric of Fear and Rage for the Future of Food" was published in the Journal of Food Law & Policy. 
Professor Gambert is the faculty co-director of GW Law's Animal Legal Education Initiative, a project dedicated to developing Animal Law as a stand-alone legal discipline that is fully integrated into the legal academy. In 2023 she was an invited participant of the Law Lecturer's Workshop hosted by the Cambridge Centre for Animal Rights Law. She also developed and teaches a course called Gender, Race, Species, which explores power, privilege, and oppression in law and society through the lens of gender, race, and species.
Professor Gambert spent the 2017-18 academic year as a visiting researcher at the Lund University Critical Animal Studies Network in Lund, Sweden, where she co-taught an interdisciplinary course called Critical Animal Studies - Animals in Society, Culture and the Media. She has written a number of op-eds and scholarly articles on the subject of milk, one of the most ubiquitous and heavily regulated substances on the planet—and perhaps one of the most contested. Her 2019 Brooklyn Law Review article "Got Mylk? The Disruptive Possibilities of Plant Milk" was identified as a "Notable & Quotable" in the Wall Street Journal. She was also selected to be part of the U.S. Feminist Judgments Project, for which she wrote a commentary on Frontiero v. Richardson, which was published in the 2016 book Feminist Judgments: Rewritten Opinions of the United States Supreme Court by Cambridge University Press.
Professor Gambert's non-academic writing has received national attention as well: she is a 2019 recipient of an Aspen Words Emerging Writer Fellowship in the category of Personal Essay. Her essay "The Great Chimera," for which she received the Aspen Fellowship, was published in the Columbia Journal. 
In 2014, Professor Gambert was awarded an Endeavour Executive Fellowship and spent three months as a Visiting Scholar at Melbourne Law School (MLS), the top-ranked law school in Australia. While at MLS, she collaborated with faculty at three area law schools on best practices for implementing wellness and professional development training in legal education. She also conducted workshops for Australian law faculty and legal professionals on best practices in legal writing, training, and strategies for providing effective written feedback on legal writing assignments.
Prior to joining the faculty, Professor Gambert clerked for Judge Ronna Lee Beck at the DC Superior Court, Civil Division, and worked as an attorney and legal writer for a local public interest advocacy organization. She graduated with honors from GW Law, where she was a two-year writing fellow in the Legal Research and Writing Program, the executive notes editor of the American Intellectual Property Law Association Quarterly Journal, and an editor and publication committee member of the GW Law Student Bar Association Student Legal Writing Review. She was a clinical fellow in the International Human Rights Clinic and received the National Association of Women Lawyers Outstanding Law Graduate Award upon graduation. She is barred in New York State and the District of Columbia.
Professor Gambert graduated magna cum laude from Pomona College with a degree in cultural anthropology. Before law school, she was the Program Director of WomensLaw.org, a national nonprofit organization providing state-specific legal information to domestic violence survivors. She later served as a member the organization's Board of Directors and was the faculty advisor for the GW Law chapter of the WomensLaw.org Email Hotline.
In the News
---
BA, Pomona College; JD, George Washington University
6216 - Fundamentals of Lawyering I
6217 - Fundamentals of Lawyering II
6351 - Gender, Race, Species Reading Group