Joan E. Schaffner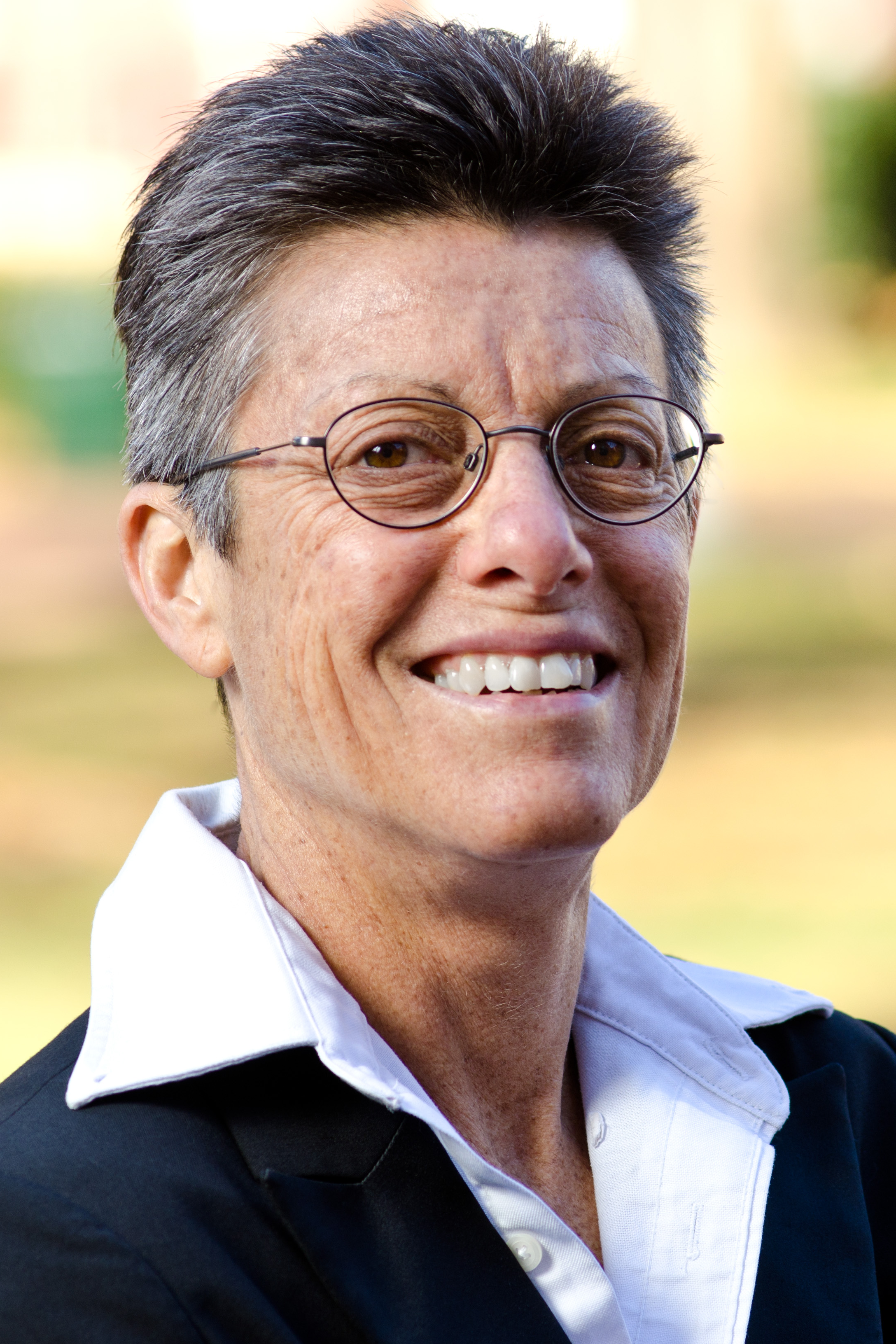 Joan E. Schaffner
Associate Professor of Law
---
Contact:
Office Phone:
(202) 994-7040
2000 H Street, NW
Washington DC 20052
Joan E. Schaffner is an Associate Professor of Law at The George Washington University Law School. Ze received a BS magna cum laude in mechanical engineering and a JD Order of the Coif from the University of Southern California, and an MS in mechanical engineering from the Massachusetts Institute of Technology. 
Professor Schaffner teaches Civil Procedure, Sexuality and the Law, Remedies, and Legislation and Regulation. Ze is the editor-in-chief of the American Intellectual Property Law Association Quarterly Journal and is the faculty advisor to Lambda Law and the GW Student Animal Legal Defense Fund. 
Professor Schaffner's current scholarship focuses on animal protection law. Ze has presented on animal law panels and conferences world-wide. Professor Schaffner's most recent work has focused on the compassionate management of free-roaming cats. Ze has presented on the legal implications of community cat management at the Canadian Bar Association Professional Development Joint Conference in Vancouver, BC, Canada; at the National Animal Care and Control Association Training Conference, American Bar Association Shelter Law Symposium, in Virginia Beach, VA; and at the Illinois State Bar Animal Law Conference in Carbondale, IL. Zir publications on this topic include the 2019 article "The Road to TNR:  Examining Trap-Neuter-Return Through the Lens of Our Evolving Ethics," co-authored with Peter Wolf; the review article "Cat Wars: The Devastating Consequences of a Dangerous Book," published in September 2018 in the Journal of Animal Ethics; and the article "Community Cats: Changing the Legal Paradigm for So-Called 'Pests'" published in March 2017 in the Syracuse Law Review. Further, ze is the author of Introduction to Animals and the Law, co-author and editor of A Lawyer's Guide to Dangerous Dog Issues and Litigating Animal Law Disputes: A Complete Guide for Lawyers, and author of several book chapters including "Valuing Nature in Environmental Law: Lessons for Animal Law and the Valuation of Animals" in What Can Animal Law Learn from Environmental Law? (2d ed.); "Evolving Perspectives on Captive Wild Animals" in Wildlife Law and Ethics: A U.S. Perspective; "Blackfish and Public Outcry: A Unique Political and Legal Opportunity for Fundamental Change to the Legal Protection of Marine Mammals in the United States" in Animal Law and Welfare: International Perspectives; and "Animal Cruelty and the Law: Permitted Conduct" in Animal Cruelty: A Multidisciplinary Approach (2d ed.).
Professor Schaffner is former Chair and Newsletter Vice-Chair of the American Bar Association (ABA) Tort Trial & Insurance Practice Section (TIPS) Animal Law Committee; Founding Chair of the Association of American Law Schools (AALS) Section on Animal Law; and Fellow of the Oxford Centre for Animal Ethics. In 2019, Professor Schaffner received the ABA TIPS Andrew C. Hecker Memorial Award. In 2018, ze received the Excellence in Animal Law Award: Scholarship-Teaching-Service from the AALS Animal Law Section, and in 2013, ze received the ABA TIPS Excellence in the Advancement of Animal Law Award. Professor Schaffner was selected in 2017 as a Fellow to the American Bar Foundation.
On a personal note, Professor Schaffner shares zir life with a magnificent group of felines.
In the News
Joan E. Schaffner is quoted in Racked about PETA's overarching goal of complete animal liberation.
---
BS, JD, University of Southern California; MS, Massachusetts Institute of Technology