John F. Banzhaf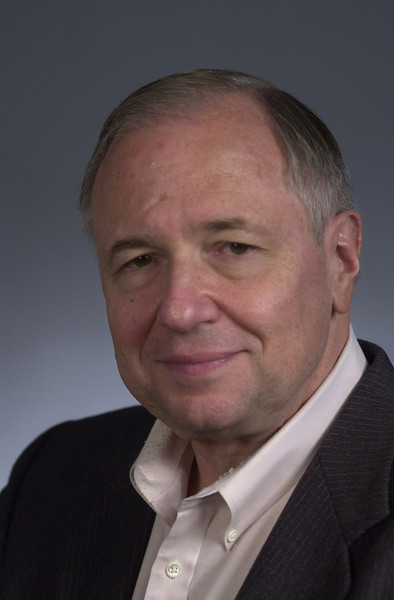 John F. Banzhaf
Professor Emeritus of Law
---
Contact:
Office Phone:
(202) 994-7229
2000 H Street, NW
Washington DC 20052
John F. Banzhaf III [pronounced Banz-half] is a nationally-known professor and practitioner of public interest law. Professor Banzhaf has been called the "Ralph Nader of the Tobacco Industry," "Mr. Anti-Smoking," a "Man Who Lives by his Writs," the "Father of Potty Parity," a "Legal Terrorist," a "Legal Flamethrower," and one of the 100 most powerful persons in Washington (twice, by Regardie's).

As a young lawyer, John Banzhaf brought a legal action which required all broadcast stations to provide free time for anti-smoking messages. Subsequently, after founding Action on Smoking and Health (ASH) to serve as the legal-action arm of the antismoking community, he helped drive cigarette commercials off the air, and started the nonsmokers' rights movement by first getting no-smoking sections—and then smoking bans—on airplanes and in many other public places. Professor Banzhaf and ASH have played a major role in the war on smoking and for nonsmokers' rights, including promoting and helping to mastermind law suits against the tobacco industry, and in defending the legal rights of nonsmokers in hundreds of legislative, administrative, and judicial proceedings.

Professor Banzhaf teaches Torts, Administrative Law, Disabled People and the Law, Law and the Deaf, and a unique world-famous course—"Legal Activism"—where students learn to become public interest lawyers by bringing their own legal actions. He and his students are widely known for bringing hundreds of innovative public interest legal actions including one of the leading Supreme Court environmental law suits, forcing the Cosmos Club to admit women, persuading the FTC to require "corrective advertising," preventing dry cleaners from charging women more than men to launder their shirts, suing Spiro T. Agnew to recover the bribes he received, safety standards for school buses, clearer warnings on birth control pills, smoke detectors in airplane lavatories, auto bumper standards, new police procedures for dealing with wife beaters, the end to a scheme to defraud veterans, greater roles for blacks on television, clearer labeling of foods, and many other victories.

Professor Banzhaf received his undergraduate degree in Electrical Engineering from M.I.T, and for a time worked as a scientist and engineer, writing several published technical papers, and obtaining two U.S. patents. At Columbia University's law school, he was an Editor of the Law Review, obtained the first copyright ever registered on a computer program, helped persuade Congress to amend the copyright statute to include data processing, and developed a new mathematical technique -- now termed the "Banzhaf Index" -- for determining voting power in complex voting situations. [See, e.g., http://www.cs.unc.edu/~livingst/Banzhaf]. Professor Banzhaf serves as the faculty adviser for the GWU Volleyball Team, and was recently admitted to the World Technology Network, and has also been in the news recently regarding using legal action against the problem of obesity in some of the same ways he pioneered in its use against the problem of smoking [obesity links].
In the News
---
BSEE, Massachusetts Institute of Technology; JD, Columbia University