Kel B. McClanahan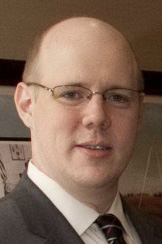 Kel B. McClanahan
Professorial Lecturer in Law
---
Contact:
2000 H Street, NW
Washington, District Of Columbia 20052
Mr. McClanahan is the Executive Director of National Security Counselors, a Washington-area non-profit public interest law firm that specializes in national security law and information and privacy law, and through which he often represents Intelligence Community employees and contractors.
He sits on the Board of Directors of the National Military Intelligence Foundation and previously served on the Board of Directors of the Bar Association of the District of Columbia and the Steering Committee of the BADC Committee on National Security Law, Policy, and Practice. He is also a charter member of the Security Clearance Lawyers Association.
He can be found on Twitter at @NatlSecCnslrs.
---
Selected Topics in National Security Law (Law of Secrecy)
BS, University of South Carolina; MA, Georgetown University; JD, American University Washington College of Law; LLM, Georgetown University