Laird Kirkpatrick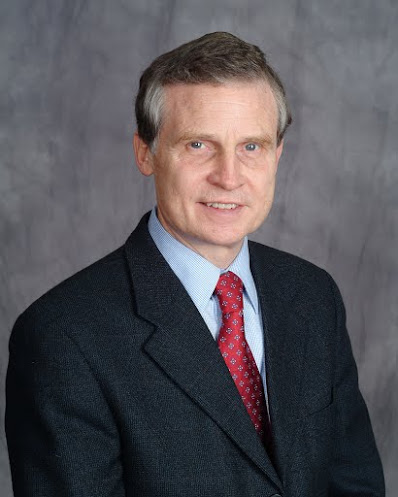 Laird Kirkpatrick
Louis Harkey Mayo Research Professor Emeritus of Law
---
Contact:
Office Phone:
(202) 994-2667
2000 H Street, NW
Washington DC 20052
A former trial lawyer and federal prosecutor, Laird Kirkpatrick has taught evidence and evidence related courses for more than 30 years. He is the co-author of Evidence Under the Rules (10th ed. Wolters Kluwer 2022), a coursebook that in its various editions has been adopted by more than 100 law schools; Federal Evidence (4th ed. Thomson/West 2013), a six-volume treatise on the Federal Rules of Evidence; Evidence: Practice Under the Rules (5th ed. Wolters Kluwer 2018), a one volume treatise for lawyers and judges;Evidence (6th ed. Aspen 2018), a one volume hornbook for law students; and Black Letter Outline on Evidence (West 4th ed. 2014). His scholarship has been cited in over 1000 federal and state appellate opinions, including by the United States Supreme Court. He has also been ranked as one of the top ten most cited evidence scholars in law journals by Leiter's Law Reports.

Professor Kirkpatrick previously served as counsel to the head of the Criminal Division, US Department of Justice and as a member of the United States Sentencing Commission. He is the former chair of the Evidence Section of the American Association of Law Schools. He is an elected member of the American Law Institute, a life fellow of the American Bar Foundation, and a former member of the American Bar Association House of Delegates. Professor Kirkpatrick also has served on the Advisory Committee on Evidence and the Advisory Committee on Criminal Rules for the United States Judicial Conference. He serves on the Evidence Committee of the National Conference of Bar Examiners which drafts and reviews the questions for the multi-state bar examination.

Professor Kirkpatrick is the former Philip H. Knight Dean of the University of Oregon Law School, where he was also the Hershner Professor of Jurisprudence and later the Hollis Professor of Legal Procedure. At Oregon Law he received the University-wide Ersted award for teaching excellence. He previously taught as an instructor at the University of Michigan and has been a visiting professor at the University of California (Hastings), the University of Maryland, the University of London (London Law Consortium), University of Adelaide, Suffolk University, and Stetson College of Law.
---
BA, Harvard University; JD, University of Oregon