Legal Communicators Media Conference 2016
Thu, 16 June, 2016
8:30am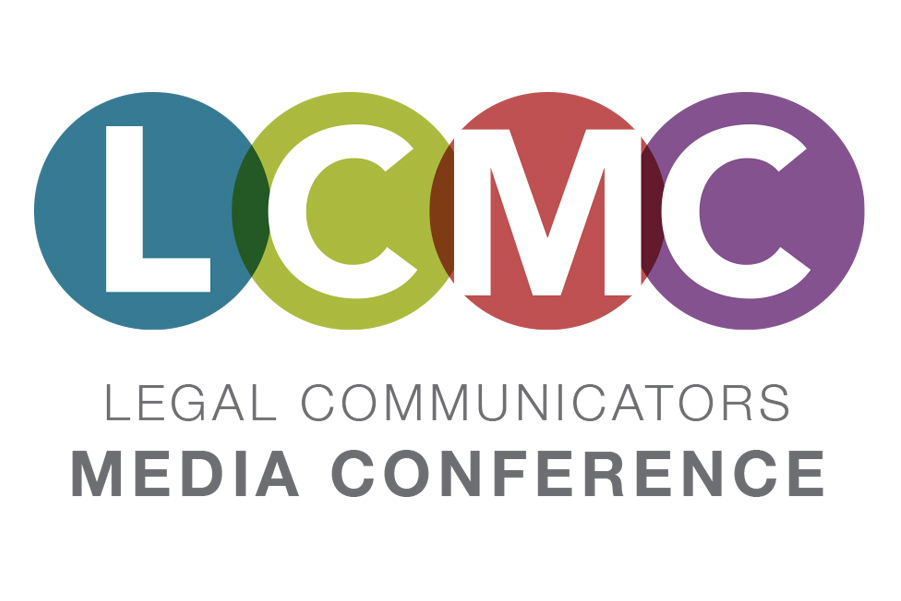 Join us for conversations about legal education, higher education, pitching legal experts, the courts, authoring opinion pieces and getting them published with some of the best in the business.  This specialized conference is designed by a law school communicator specifically for law school communication and PR professionals and leaders.
---
Agenda*
Wednesday, June 15
4 – 5:30 pm: Registration
5 – 7 pm: Happy Hour at Tonic
Thursday, June 16
8:30 am: Registration and breakfast 
9:30 – 11 am: Panel 1 | Pitching to National News Outlets, Trends in Legal Education, and Higher Education
11 – 11:15 am: Coffee Break
11:15 am – 12:30 pm: Panel 2 | Let's talk about Money and the Opinions of Our Faculty and Administrators
12:30 – 1:30 pm: Lunch
1:30 – 2:30 pm: Panel 3 | Tricks and Tips from a Seasoned Communications Leader 
2:30 – 4 pm: Panel 4 | Television and Radio Pitches – What Works for Radio Guests vs. Television
4 – 5 pm: Panel 5 | Learn Tips and Tricks from a Very Successful Digital Strategist
5 pm: Cocktails at GW Law 
---
Friday, June 17
8:30 am: Registration and breakfast 
9 – 10:30 am: Panel 6 | Trends in Online News Outlets: Topics and Experts
10:30 – 10:45 am: Coffee Break
10:45 am – Noon: Panel 7 | Legal News Outlets Seeking Expert Analysis
Noon – 1 pm: Lunch
1 – 2 pm: Panel 8 | How to Best Use Photography and Get the Most from Your Photos
2 – 3:30 pm: Panel 9 |  The Supreme Court – Analysis, Experts, and Justices 
Moderator: Jeffrey Rosen – President & CEO, National Constitution Center; Professor of Law, GW Law
3:30 pm: Conference Concludes
*This agenda may be adjusted prior to the conference. Check back often for updates.
---
The conference is held over two days and consists of media panels with 3 to 4 journalists each. Past panels have included journalists from the Chronicle of Higher Education, Inside Higher Ed, Diverse: Issues in Higher Education, U.S. News & World Report, The ABA Journal, "Above the Law", NPR, NPR Marketplace, and many others. The discussion panels follow a question and answer format followed by one-on-one meetings with attendees. The LCMC also features, a "best practices" panel on current communications issues specifically geared toward legal communicators, opportunities to interact with faculty and deans, and an evening cocktail reception.